This is a general list of our products. Download a full list of:
Fresh Products List…
Frozen Products List…
You can also use these lists top place an order and / or request a qoutation. Simply complete and post or email to us.
If you do not see what you want please contact us to discuss your requirements.
Fresh Products

Shell Fish
Scallops
Mussels
Oysters
Clams
Crab
Lobster
White Fish
Whiting
Haddock
Cod
Plaice
Lemonsole
Seabass
Seabreem
Scallop Meat
Cat Fish
Gurnard
Ray
Red Fish
Mackerel
Herring
Rainbow Trout
Sea Trout
Brill
Turbot
Monk Fish
Hake
Ling
Pollock
Squid
John Dory
Halibut
Tuna
Sword Fish
Blacksole
Salmon

Gutted
Filleted to specification
Frozen Products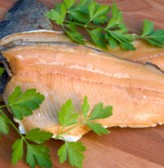 Smoked Fish

Breaded / Battered Fish

Prawns
Cod
Mussels
Fish Portions
Plaice
Seafood Mix
Scampi
Other
Pollock
Dory Fillets
Monk Fillets
Hake
Black Sole
Bassa
Lemonsole
Asian Seabass
Sea Bass fillets
Sea Breem
Fish Fingers
White Bait
Scallop Meat
Crab Sticks
Battered Sausage
IQF Mt Chippy
Haddock
SOH
SOW
Crab Meat
Crab Claws
Clam Meat